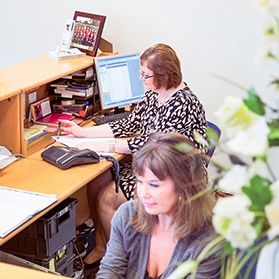 STRATEGY
We are passionate about delivering the best service we can in a cost effective manner. If you think we can improve please tell us.
PARTNERS
Law is increasingly a business of specialists, and we work with specialist consultants, barristers and and other law firms where necessary so that we can offer our clients a full service for all their needs.
PEOPLE
We recognise that building a successful legal business is about attracting and retaining good people within the practice and is about building strong relationships of trust with our clients old and new.
TRUST
We take our responsibilities seriously and pride ourselves on delivering good value and excellent service. We promise to apply our skills, passion and drive to deliver the standards of service you deserve and expect.
SKILLS
Our lawyers have a wealth of expertise in people, commerce and law coupled with a depth of local knowledge and a creative "can do" approach.
THE ENVIRONMENT
We care about the environment. We use the latest technology and ideas to maximise the sustainablity of our buildings and minimise their carbon footprint. We also use electronic storage, minimise printing and recycle paper and equipment.
QUALITY
We have a professional quality culture and we aim to get things right first time, on time, every time. If we fall short of our aims or your expectations please let us know.